Mr. David A. Hall - GVHS2022 Speaker
GVHS2022 along with its partners and sponsors brings its summit into 3rd year in Metaverse space after its successful events in 2020 and 2021. The event welcomes pharmaceutical professionals, healthcare professionals, Healthcare IT companies, pharmaceutical companies, researchers, and scientists to experience the event in Virtual space on December 9th, 2022.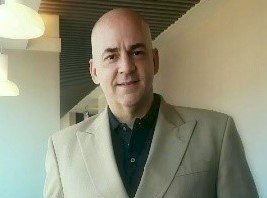 Davis A. Hall is a Co-Founder and CEO of TAMP Inc. TAMP is upskilling doctors in digital health innovation through Digital Innovation Upskilling Programs (DIUP), engaging patients through Digital Wellness Outreach Programs, adopting digital technologies, and innovating digital health.
Futurist, Digital Health & Digital Surgery Innovator, Former Indiana University Medical Center Administrator, MHA Healthcare Administration, MA Harvard University, MA Management Information Systems MIS/IT University of Phoenix, Project Management Professional PMP.
20+ Years as an Innovator in healthcare emerging technologies, Former Fortune 100 Management, Investor and Co-Founder of 10 Startups with 2 successful Exits, Adjunct University Professor, Virtual and Augmented Reality Association VRARA Country President, Super Connector, Exponential & Futuristic Thinker, Former Washington DC Harvard Congressional Fellow in the Office of the Honorable Lee H. Hamilton, US Peace Corps Volunteer, Yunus Social Center Global Changemaker Organizer, GMDVA Global Non-Profit Medical Association Secretary General.