Prof. Prasun Kumar Roy - GVHS2022 Speaker
GVHS2022 along with its partners and sponsors brings its summit into 3rd year in Metaverse space after its successful events in 2020 and 2021. The event welcomes pharmaceutical professionals, healthcare professionals, Healthcare IT companies, pharmaceutical companies, researchers, and scientists to experience the event in Virtual space on December 9th, 2022.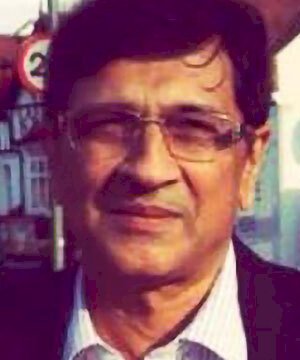 Dr. Roy is a Professor at, the Laboratory of Neuroscience, Cognition & Brain Imaging, Dept. of Life Sciences, Shiv Nadar University (UGC-MoEd Institution of Eminence), Greater Noida, Delhi NCR. He has been Director, charge, & Professor, at NBRC: National Brain Research Centre (Deemed University), Ministry of Science & Technology, Govt of India, located at Gurgaon (Delhi NCR). He has also been Head & Professor, at the School of Bio-Medical Engineering, IIT: Indian Institute of Technology, B.H.U., Varanasi. He has enabled the setting up of the National Neuro-Imaging Facility, the first high-field human imaging facility in the country.
He has also developed and steered the Healthcare Domain of the National Mission of Data Analytics and Predictive Technology, sponsored by DST, Govt. of India. As a medical doctor, Dr. Roy was trained in radiology at the Institute of Postgraduate Medical Education and Research, Calcutta University, and had been a Research Scientist at The University of Connecticut, Storrs, USA, and Visiting Professor at University Medical Centre, Utrecht, Netherlands. Dr. Roy has received the prestigious Tata Innovation Fellowship Award from, the Dept. of Biotechnology, Govt. of India. He is a Fellow of the National Academy of Medical Sciences, the Indian National Academy of Engineering, and the National Academy of Sciences – India.