THE ROLE OF TECHNOLOGY DURING THE COVID PANDEMIC
Technology powered by artificial intelligence (AI) is helping track the outbreak, clean hospitals, deliver supplies and develop vaccines.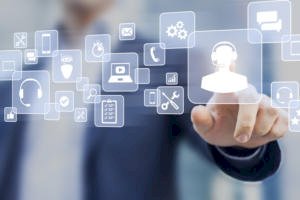 Technology powered by artificial intelligence (AI) is helping track the outbreak, clean hospitals, deliver supplies and develop vaccines. Using AI robots to disinfect hospitals and deliver medical supplies, Artificial intelligence (AI) is adept at identifying patterns from big data, and this piece will elucidate how it has become one of humanity's ace cards in handling this crisis.
Advancements in AI application such as natural language processing, speech recognition, data analytics, machine learning, deep learning, and others such as chatbots and facial recognition have not only been utilized for diagnosis but also for contact tracing and vaccine development. AI has no doubt aided the control of the COVID-19 pandemic and helped to curb its worst effects.
AI-based Intelligent Evaluation System of Chest CT for COVID-19. A system enables intelligent diagnosis and quantitative evaluation of CT images of COVID-19 through image algorithms. It grades the severity of various pneumonia diseases of local lesions, diffuse lesions and whole-lung involvement. In addition, it accurately quantifies the cumulative pneumonia load of the disease through quantitative and omics analysis of key image features such as the morphology, range and density.
In terms of COVID-19, we are seeing another rise in digital epidemiology tools, chatbot helpers, EHR guidance tools and rapid-response test kits.
AI powered Chatbot joining forces on a new COVID-19 it will help you to know the information about the virus. The new tool is customizable for healthcare providers and can help assess COVID-19 risk in patients. In healthcare the doctors and nurses are overrun with calls from individuals about potential coronavirus symptoms. Fly wire's chatbot service is designed to help healthcare providers keep up with the high volume of requests they're seeing. It's one little way we can help our healthcare clients manage how they engage and support their patient population at this critical time."
There are a lot of helpful resources involving smartphone apps and even social media. These include software to keep track of the COVID-19 spread, apps to receive healthcare remotely and even physical phones for contact tracing. However, some of these apps might hide mischievous software that can harm your device. We'll monitor you through finding trusted apps and point out to some useful resources out there that you can use during this pandemic, all accessible via your smartphone.
Smartphone apps could monitor symptoms and track COVID-19 spread on an app to monitor a person's symptoms and location and cross-reference that with information about others the individual may have crossed paths and also this phone app to record and analyse coughs and symptoms and compare it to an individual's social interactions using GPS, It's all about using data from individuals that becomes a source we can use to help stop the spread of coronavirus. The data can help identify sick people and prevent the spread of disease.
https://www.entrepreneur.com/article/348368
https://www.city-journal.org/covid-19-and-technology
https://www.weforum.org/agenda/2020/03/4-ways-covid-19-education-future-generations
https://www.mobihealthnews.com/news/roundup-techs-role-tracking-testing-treating-covid-19