Blockchain Technology in Healthcare Application
Blockchain is an emerging technology being applied to create innovative solutions in various sectors, including healthcare.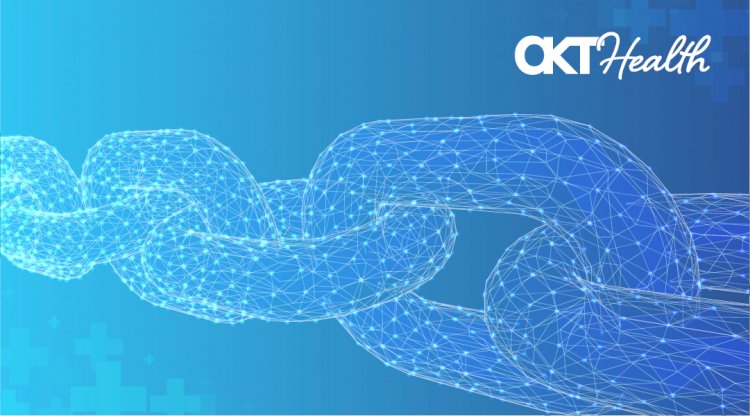 A Blockchain network is used in the healthcare system to preserve and exchange patient data through hospitals, diagnostic laboratories, pharmacy firms, and physicians. Blockchain applications can accurately identify severe mistakes and even dangerous ones in the medical field. Thus, it can improve the performance, security, and transparency of sharing medical data in the healthcare system.
Blockchain technology is redefining data modeling and governance deployed in many healthcare applications. This is mainly due to its adaptability and ability to segment, secure, and share medical data and services in an unprecedented way. Emerging blockchain-based healthcare technologies are conceptually organized into four layers: data sources, blockchain technology, healthcare applications, and stakeholders.
Blockchain as a decentralized technology enables multiple stakeholders to benefit from healthcare applications.
Healthcare Raw Data:
Initially, all the data from medical devices, labs, social media, and many other sources are consolidated and create raw data that subsequently grew in scale to big data. This data is the essential ingredient of the whole blockchain-based healthcare, and it is the principal component that creates the first layer of the stack.
Blockchain Technology:
Blockchain technology sits on the top of the raw data layer that is considered the core framework in pursuit to create a secured healthcare architecture that is divided into four components.
Each Blockchain Platform has different features such as consensus algorithms and protocols. It facilitates users to create and manage their transactions. There are several blockchain platforms that were created and are currently in use, such as Ethereum, Ripple, and Hyperledger Fabric.
The primary Components & Services of the blockchain are smart contracts, signatures, wallets, events, membership, and digital assets.

Network & Protocols: For communicating with other programs and frameworks, or even across different networks, a wide range of Protocols could be used. This may include, for instance, Peer to Peer, centralized, decentralized, and distributed.

Type of Blockchain: Policymakers could make a choice either public, private, or even federate based on the range of requirements they need to fulfill.
Once the platform is created by implementing blockchain technology, the next phase is to ensure that the applications are integrated with the whole system.
Healthcare Applications
Healthcare applications can be classified into three broad classes.
Data management, including global scientific data sharing for research and development (R&D), data management, data storage (e.g., cloud-based applications), and EHRs.

SCM applications, including clinical trials and pharmaceuticals.

IoMT, including a confluence of healthcare IoT and medical devices, healthcare IoT infrastructure and data security, and AI.
Stakeholders
Finally, at the top of the hierarchy comes the Stakeholder layer, which consists of parties who are benefiting from blockchain-based healthcare applications such as business users, researchers, and patients.

The main concerns of users at this layer are to effectively share, process, and manage data without jeopardizing its security and privacy.



1. Healthcare Data Management Applications
With the progress in electronic health-related data, cloud healthcare data storage, and patient data privacy protection regulations, new opportunities are opening for health data management, as well as for patients' convenience to access and share their health data. Securing data, storage, and transaction, and managing their smooth integration is immensely valuable to any data-driven organization, especially in healthcare where blockchain technology has the potential to resolve these critical issues in a robust and effective way.
Step-1: Primary data is generated by the interaction between a patient and their doctors and specialists. This data consists of medical history, current problems, and other physiological information.
Step- 2: An EHR is created for each patient using the primary data collected in the first step. Other medical information such as those generated from nursing care, medical imaging, and drug history is also included in EHR.
Step-3: Individual patient who has the ownership of sensitive EHR, and customized access control is given only to the owner of this property. Parties who want to access such valuable information must request permission which is forwarded to the EHR owner, and the owner will decide to whom access will be granted.
Step-4, 5, and 6: These three steps are part of the core of the whole process including the database, the blockchain, and cloud storage. Database and cloud storage store the records in a distributed manner and a blockchain provides extreme privacy to ensure customized authentic user access.
Step-7: Healthcare providers such as ad hoc clinic, community care center, and hospitals are the end user who wants to get access to safe and sound care delivery which will be authorized by the owner. For example, no matter where you are treated in the globe, your health record will be available and accessible on your phone and validated through a distributed ledger such as blockchain, to which healthcare providers would continue to add over time
2. Supply Chain Management
Blockchain technology holds great promise for establishing a trusted network of vendors that allows healthcare administrators to guard patients against disreputable suppliers. Furthermore, blockchain technology promises significant enhancement in demand forecasting, data provenance, fraud prevention, and transaction.
Step-1: A block is created upon the invention of a new medicine or medical care which includes patent protection and a long process of clinical trials. This information is recorded in the digital ledger as a form of transaction.
Step- 2: Once the clinical trial is successful, the patent is sent to the manufacturing plant for test prototype and mass production. Every product has its own unique identity that is integrated with another transaction or block in the blockchain including other relevant information.
Step- 3: Once the mass production along with the packaging is finished, medicine is gathered in a warehouse for future distribution. Information such as time, lot number, barcode, and expiry date is included in the blockchain.
Step-4: Transportation information is also included in the blockchain which may include time out from one warehouse (IN) to another, mode of transportation, authorized agent, and other information.
Step-5: A third-party distribution network is normally responsible for distributing drugs and medical supplies to healthcare providers or retailers. A warehouse (OUT) for each third party is used for this purpose from where all distribution endpoints are linked. A separate transaction is also integrated into the blockchain.
Step-6: Care providers such as hospitals, or clinics need to provide information, for example, batch number, lot number, product owner, and expired date to authenticate, and prevent counterfeiting. This is also included in the blockchain.
Step-7: The actions taken by a retailer are similar to Step-6.
Step-8: Patients are encouraged to determine authenticity throughout the whole process as the blockchain supply chain offers transparent information for verification to potential buyers.
2.1 Clinical trials
Blockchain technology can keep track of every change, such as its content, people, and time of modification – details that could be crucial during clinical trials. All the historical data will be created, made, and kept trackable with multiple copies being stored and shared in various pre-determined stakeholders' computers.
Clinical trial networks often involve many parties and sites, and a large flow of information and confidential data. It also generates a significant amount of clinical research data to approve new drugs, instruments, and medical or surgical treatments for human participants. During the trial, investigators collect data from the subject at a fixed period., including vital signs, changes to symptoms, side effects, or complications caused by the study drug.
Clinical trial requires collaboration among drive stakeholders, including regulatory bodies, pharmaceutical companies, clinical sites, and most important subjects who participate in the clinical trial. Besides each stakeholder of a clinical trial offers a different set of tools to support all the bases that form the clinical trial infrastructure. The current workflow of clinical trials consists of different steps performed independently of each other.
Step- 1: Data is created from disparate sources (Smart devices, clinical trial sites)
Step- 2: Data is then collected
Step- 3: Data is processed and converted into multiple formats
Step- 4: Data is further analyzed by different organizations in their preferred way and format.
Step- 5: Data report results to regulatory authorities.
Clinical trials are highly complex endeavors, with a range of stakeholders including patients or study subjects, study sponsors, drug and medical device providers, clinical investigators, healthcare professionals, and government regulatory bodies.
3. Internet of Medical Things
IoMT systems play a vital role in the development of health and medical information systems. With IoMT technology, healthcare equipment such as heart monitors, body scanners, and wearable devices can gather, process, and share data over the Internet in real-time. For example, with the advancement of AI, healthcare providers, using the IoMT paradigm, can capture an image, identify malignant parts or even suspicious cells, and share such knowledge with those who have the right to access the information. The following sections elaborate mostly on the progress in healthcare IoT and smart medical devices in the AI arena.
Step-1: In the realm of IoMT, the patient is the source of all data.
Step-2: Medical IoT devices are normally either attached closely or remotely monitoring patients' bodies, consequently, generating a large volume of data.
Step-3: Data generated in step-2 are stored on blocks or on cloud storage. AI will help blockchain to create intelligent virtual agents, which in turn can create new ledgers automatically. In the case of sensitive medical data, where security is the first priority, a decentralized AI system could help blockchain to reach the highest security
Step-4: Healthcare providers are the end users who seek access to a safe and sound care delivery that is authorized by the owner.
Blockchain technology is expected to reshape the healthcare ecosystem. Not only the process will be transparent and secure, but also the quality of healthcare will be increased and, patient data will be truly owned and controlled by the rightful owner of the data, i.e., the patient.