Healthcare IT challenges and opportunities in 2020
In general Healthcare is the improvement of prevention, diagnosis, treatment, recovery, or cure of disease, illness, injury, and other physical and mental impairments in people. Health care is delivered by health professionals in aligned health fields.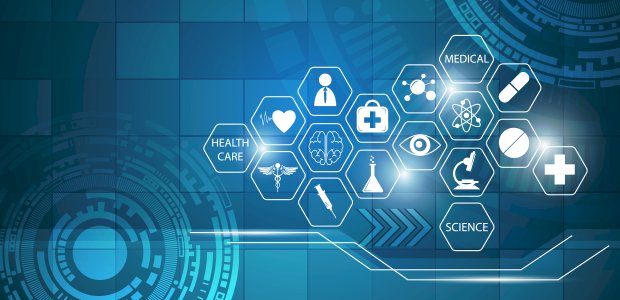 What is healthcare?
Healthcare is a unique maintenance or improvement act of taking preventative or necessary medical procedures to improve a person's well-being. This may be done with surgery, the administering of medicine, or other alterations in a person's lifestyle. These services are typically offered through a health care system made up of hospitals and physicians.
In general Healthcare is the improvement of prevention, diagnosis, treatment, recovery, or cure of disease, illness, injury, and other physical and mental impairments in people. Health care is delivered by health professionals in aligned health fields.
2020 Health Care IT Opportunities and challenges
Even past the recent pandemic, the health care industry has continued to experience many new challenges and opportunities as a result of the field's forward momentum. Shifting consumer and patient expectations, technological advancements, government regulations, and even entirely new operational techniques all contribute to the ever-evolving state of the industry.
There are some challenges and opportunities in Healthcare IT 2020
Telemedicine
Telemedicine is a method of providing medical care remotely, usually through video chat. Telemedicine offers a range of benefits for both patients and healthcare providers.
It is possible to access a wide range of care options through telemedicine services, including primary care consultations, psychotherapy, physical therapy, and even some emergency services.
Many people use telemedicine with their usual healthcare provider. Others access virtual care using a dedicated telemedicine app.
Doctors and patients can use telemedicine to:
Assess whether or not the patient needs treatment in person

Provide certain kinds of medical care, such as mental health treatment and assessments for minor infections

Write or renew prescriptions

Offer certain types of therapy, such as speech and physical therapy
Telemedicine is useful in situations where the patient must practice physical distancing or is unable to attend a healthcare facility in person.
Healthcare Data & Analytics –
Healthcare analytics is the branch of analysis that focuses on offering insights into hospital management, patient records, costs, diagnoses, and more. The field covers a broadband of the healthcare industry, offering insights on both the macro and micro levels.
When combined with business intelligence suites and data visualization tools, healthcare analytics helps managers operate better by providing real-time information that can support decisions and deliver actionable insights.
"Data analytics" refers to the practice of taking masses of aggregated data and analyzing them in order to draw important insights and information contained therein. This process is increasingly aided by new software and technology that helps examine large volumes of data for hidden information.
In the context of the health care system, which is increasingly data-reliant, data analytics can help derive insights on systemic wastes of resources, can track individual practitioner performance, and can even track the health of populations and identify people at risk for chronic diseases. With this information, the health system can more efficiently allocate resources to maximize revenue, population health, and — very importantly — patient care.
Interoperability / Consumer Data Access –
Integrating and improving the exchange of member, payer, patient, provider data, and workflows to bring the value of aggregated data and systems (EHR's, HIE's, financial, admin and clinical data, etc) on a near real-time and cost-effective basis to all stakeholders equitably.
While many health care operations already have a digital patient portal in place. Employees should be able to access the bulk of a patient's records from a central location. Patients should have always-on access to a platform that allows them to view, update, and interact with records in the health care system.
Cybersecurity
Through all in the field transitioning to digital and online-based platforms, there's a growing concern for security and privacy. If patient records fall into the wrong hands, it could be disastrous for everyone, including hospitals and health care providers.
The current situation requires the implementation of a robust cybersecurity solution to protect medical systems, telemedicine platforms, patient portals, and just about everything electronic the health care industry touches. Of course, it is no small feat and poses one of the most significant challenges of our time for the health care industry.
Conclusion
Challenges aside, many of the new opportunities will translate to field improvements for doctors and patients alike. Telemedicine and new patient experiences are in place to revolutionize the entire medical industry, backed by some incredible and fresh next-generation payment models.
There are certainly challenges created by all these new programs, alongside additional problems that already plague the field. Cybersecurity, medical interoperability, and evolving health care policies comprise just a handful of potential issues.
Health care industry professionals undoubtedly have their work cut out for them in 2020.
References
Ghani, S. (2020, May 11). The future of healthcare: Turning challenges into opportunities. Retrieved from https://healthmanagement.org/c/healthmanagement/issuearticle/the-future-of-healthcare-turning-challenges-into-opportunities
Jasmine, pennic. (2019, September 13). Top 10 Challenges, Issues, and Opportunities Healthcare Executives Will Face in 2020. Retrieved from https://hitconsultant.net/2019/09/13/top-10-challenges-issues-and-opportunities-healthcare-executives-will-face-in-2020/#.XrpQ0mgzbIU
https://thedo.osteopathic.org/2020/01/5-trends-emerging-in-telemedicine-in-2020/