Phases of Clinical Trials
Clinical Trials are a systematic investigation in human subjects for evaluating the safety & efficacy of any new drug. Clinical trials are a set of tests in medical research and drug development that generate safety and efficacy data for health interventions in human beings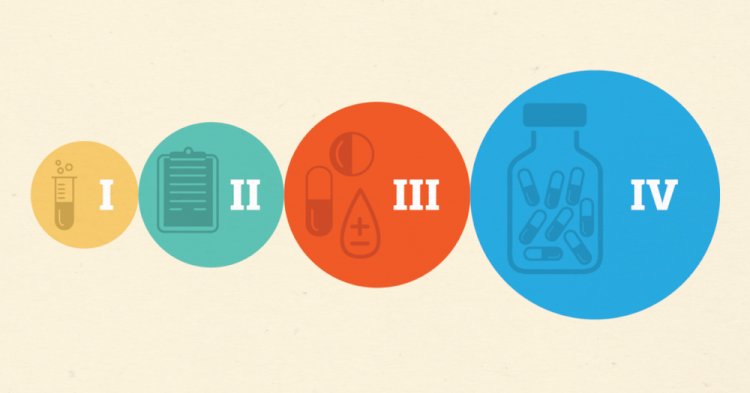 What are Clinical Trials?
Clinical Trials are a systematic investigation in human subjects for evaluating the safety & efficacy of any new drug. Clinical trials are a set of tests in medical research and drug development that generate safety and efficacy data for health interventions in human beings
Clinical Trials are conducted only when
Satisfactory information has been gathered on the quality of the nonclinical safety

Health authority/ethics committee approval is granted in the country where approval of the drug is sought.
"Clinical Trial is the mainstay for bringing out new drugs in the market".
Variety of things are evaluated through clinical trials, including:
Medications

Medication combinations

New uses for existing medications

Medical devices
Before clinical trials, tests and treatments are evaluated in preclinical research. Preclinical research is not done with people. It considers the features of a test or treatment. For example, they might test whether a new medication is toxic to a small sample of human cells in a laboratory.
If the preclinical research is promising, they move forward with a clinical trial to see how well it works in humans.
Phases in Clinical Trials
What happens in Phase 0?
Phase 0 trials are the first clinical trials done among people. They aim to learn how a drug is processed in the body and how it affects the body. In these trials, a very small dose of a drug is given to about 10 to 15 people.
If the medication acts differently than expected, the investigators will likely do some additional preclinical research before deciding whether to continue the trial.
What happens in Phase I?
Phase I trials aim to find the best dose of a new drug without serious side effects. The drug will be tested in a small group of 15 to 30 patients. Doctors start by giving extremely low doses of the drug to a few patients. Higher doses are given to other patients until side effects become too severe or the desired effect is seen. The drug may help patients, but Phase I trials are to test a drug's safety. If a drug is found to be safe enough, it can be tested in a phase II clinical trial.
In addition to evaluating the safety and ideal dosage, investigators also look at the best way to administer the drug, such as orally, topically.
According to the FDA, approximately 70 percent Trusted Source of medications move on to phase II
What happens in Phase II?
Phase II trials further assess safety as well as if a drug works. The drug is often tested among patients with a specific type of cancer. Phase II trials are done in larger groups of patients compared to Phase I trials. Often, new combinations of drugs are tested. Patients are closely watched to see if the drug works. However, the new drug is rarely compared to the current (standard-of-care) drug that is used.
However, the data collected during this phase helps investigators come up with methods for conducting phase III.
The FDA estimates that about 33 percent of Trusted sources of medications move on to phase III.
What happens in Phase III?
Phase III trials compare a new drug to the standard-of-care drug. These trials assess the side effects of each drug and which drug works better. Phase III trials join up 100 or more patients.
Often, these trials are randomized. This means that patients are put into a treatment group, called trial arms, by chance. Randomization is needed to make sure that the people in all trial arms are alike. This lets scientists know that the results of the clinical trial are due to the treatment and not differences between the groups. A computer program is often used to randomly assign people to the trial arms.
There can be more than two treatment groups in phase III trials. The control group gets the standard-of-care treatment. The other groups get a new treatment. Neither you nor your doctor can choose your group.
Every patient in a phase III study is watched closely. The study will be stopped early if the side effects of the new drug are too severe or if one group has much better results. If investigators demonstrate that the medication is at least as safe and effective as others already on the market, the FDA will usually approve the medication.
Roughly 25 to 30 percent Trusted Source of medications move on to phase IV.
What happens in Phase IV?
Phase IV trials test new drugs approved by the FDA. The drug is tested in several hundreds or thousands of patients. This allows for better research on short90-lived and long-lasting side effects and safety. For instance, some rare side effects may only be found in large groups of people. Doctors can also learn more about medication's long-term safety, effectiveness, and any other benefits. Also, how well the drug works and if it is helpful when used with other treatments.
References
Ph.D., J. (2019, June 21). Clinical Trial Phases: What Happens in Phase 0, I, II, III, and IV. Retrieved May 25, 2020, from https://www.healthline.com/health/clinical-trial-phases