GVHS2022 Speaker : Aditya Tallapragada
Aditya Tallapragada Co-Founder and CEO of MEDIFAKT and President of AKT Health Inc. will be speaking at our 3rd Global Virtual Healthcare Summit 2022 under the theme of Redefining Digital Health Innovation. He will cover the Key note on Enhance Patient Experience through data-driven transformation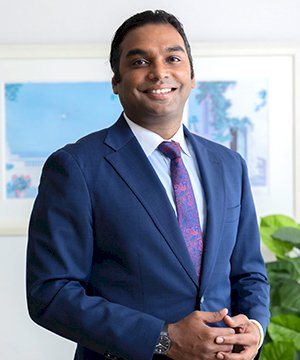 Aditya Tallapragada, Co-founder and CEO of Medifakt and President of AKT Health
Aditya Tallapragada is the Co-founder and CEO of Medifakt and President of AKT Health with over 15+ years of International, Multilingual, and Multicultural experience and a successful entrepreneur in the Healthtech and fintech space.
Aditya drew on his passion for innovation, and education and founded Medifakt, a decentralized healthcare ecosystem platform, that uses a combination of blockchain, IoT, and Machine Learning technologies. With his team of functional and technical experts. Medifakt is aiming to come up with products that improve patient centricity as well as focus on customer experience.
He is a passionate Speaker, Investor, Financial advocate, and strategic technical and investment advisor for blockchain enterprises, corporates, and startups to help them find innovative solutions and create tangible & measurable business benefits. He has a longstanding interest in the philosophy of Technology and Healthcare. With more than 10 years of experience working in the Clinical, Commercial, and Financial sectors, Aditya is a skilled specialist in Market Valuation, and research, Econometric and Financial Models, Pharmaceutical Global Regulatory Affairs, Business Development, Market Analysis, and Digital Transformation. Also in Market Data Analysis, Research analysis, Artificial Intelligence, Machine Learning, and Blockchain.