GVHS2022 Speaker: Dr. Eiji Sasahara
Dr. Eiji Sasahara, Ph.D., MBA, Partner of Healthcare Cloud Initiative, NPO will be speaking at our Global Virtual Healthcare Summit 2022 under the theme of Redefining Digital Health Innovation. He will talk about Cloud-Native Security on Digital Health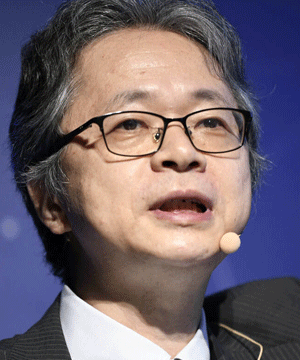 Dr. Eiji Sasahara,  Ph.D., MBA, Partner of Healthcare Cloud Initiative and NPO
Dr. Eiji Sasahara, Ph.D., MBA, Partner of Healthcare Cloud Initiative and NPO, is currently focusing on Digital Bio-Manufacturing for new therapeutics.
He has extensive experience in digital marketing, life science industries, security awareness activities, and clinical research regarding team-based care for outpatient chemotherapy utilizing Digital Health, jointly with St. Luke & International Hospital, Tokyo.
He holds a BA from Keio University, an MBA from Boston University Graduate School of Management, and a Ph.D. in Medical and Pharmaceutical Sciences from Chiba University Graduate School of Medical and Pharmaceutical Sciences.
​His views on IT utilization issues have often been quoted by major publications such as Asahi Shimbun, Mainichi Shimbun, Nikkei Shimbun, Nikkei BP, and Toyo Keizai.