DIA Japan Annual event in 2022- 4 Day Recap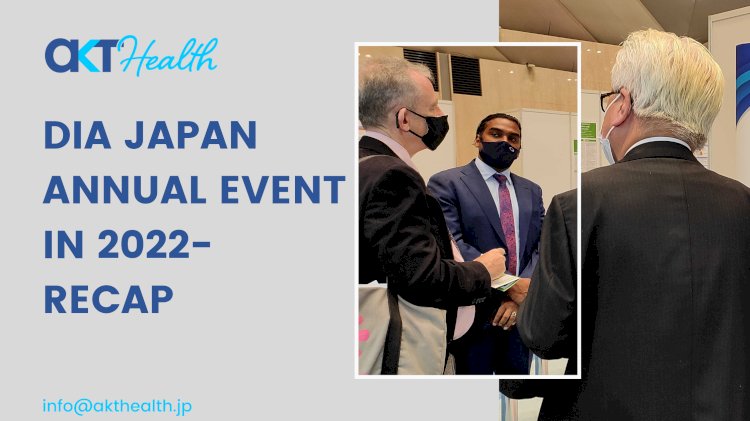 AKT Team at DIA Event 2022
19th DIA Japan Annual Meeting 2022 and DIA Asia conference 2022 brings industry professionals, regulatory, and academics together to create, discuss, and solve global and local challenges facing life science and healthcare professionals.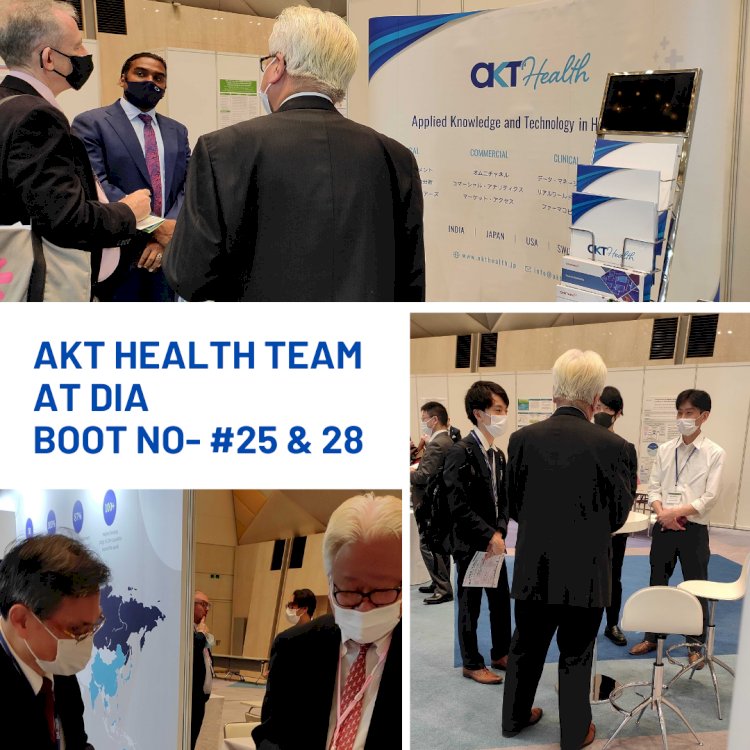 DIA is back after two long years! and we were thrilled & excited to represent AKT Health at this year's conference in Tokyo, Japan. Our Team was busy curating the biggest Pharma conference in Japan for DIA Asia 2022 (Oct. 8th) and the 19th DIA Japan Annual Meeting (Oct. 9th,10th, & 11th) 2022. This year also the team marked AKT Health as a DIA booth presenter allowing us to give attendees a refreshed reminder of who we are and what we do at both events.
A big topic of discussion was the ways in which everyone adapted to the COVID-affected world. Ended a 4-day journey of the DIA Asia Conference and 19th DIA Japan Annual Meeting "New Quest for the future."-moving creativity and innovation forward in the "New Normal". Four days full of knowledge, sharing value-based experience and building a global high-value community. Our AKT Health President Aditya Tallapragada Country Manager Mitsuhiro Marumoto and CEO Rashmi Gurnani were excited to showcase our services and capabilities and also meet new strategic partners to forge unique ways to enhance our Commercial, Clinical, Medical, and Technology solutions in the healthcare market.
Key facts that the AKT Health team take home from this event:
Innovation in the Clinical R&D Technology space is close to non-existent whereas every other area of Health Technology space is moving into advanced technologies

Clinical and R&D Technology innovation is still trying permutations and combinations which would best suit the Industry.

Blockchain / IoT / Metaverse / AI-ML space doesn't look to fit into the Life Sciences industry everyone is worried about how Physicians or Patients would behave to new technology introduction.
"It was great to get back on the road, rub shoulders with industry colleagues, meet new faces in person, and hear how life science is thinking about the digital in 2022. Overall, it's good learning and much to contribute to this space. Soon we will do our best to use our functional and technical expertise to come up with products that improve patient centricity as well as focus on customer experience" said Aditya Tallapragada, President of AKT Health
We can't wait to see what's in store for 2023 and AKT Health is excited & looks forward to attending DIA next year!
The knowledge and experience which was shared, allow us to go back and work more motivated and inspired to tackle the challenges of today's healthcare development environment. We also know, we can rely on strong collaborations with others to discover new paths and possibilities in the healthcare technology domain.
If you are interested in connecting with our AKT Health experts to learn more about our services, please contact us at info@akthealth.jp